Stay Connected
2020-21 FAV Speaker Series Hosts
TEAMFL
The Transportation and Expressway Authority Membership of Florida (TEAMFL) was formed in 1997 to facilitate the exchange of information among toll agencies and the transportation industry. The membership is made up of board members and executive staff of eight statewide expressway and four transit authorities, the Florida Transportation Commission and over 250 private sector transportation partners.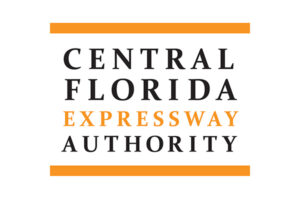 Central Florida Expressway Authority
The Central Florida Expressway Authority (CFX) was established in 2014 with an expanded mandate to build and maintain a regional transportation network that connects Brevard, Lake, Orange, Osceola and Seminole counties. CFX's role in developing a world-class regional mobility network has taken on new meaning with enabling legislation which allows CFX to incorporate multimodal corridors and intermodal facilities within its right-of-way.
2020-21 FAV Speaker Series Presented By